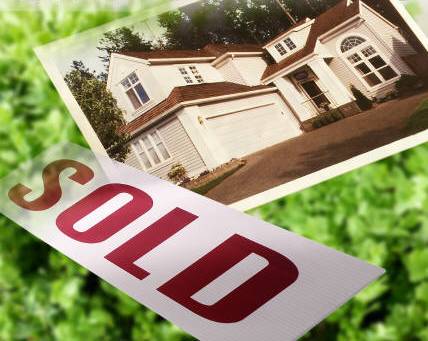 Here's a summary of 2012 numbers for single-family home sales in several Charleston-area real estate markets.
Hanahan
Situated next to North Charleston, Hanahan is a desirable Berkeley County suburb. The area saw 213 closed sales in 2012 (up 16%). It is one of the only areas to see a decrease in prices. The median dropped almost 1% to $179,900, and the average sales price was down 2% to 193,191. Inventory has decreased by more than 26% with 76 active listings charted in the last month of 2012.
James Island
Ideally located between Folly Beach and downtown Charleston, James Island is home to a large residential community. Buyers purchased 425 homes in 2012 (up 11%), half of which sold for more than $235,000 (up 9%). The average sales price was $268,544 (up 7.5%). Homes sold approximately 82 days after they were listed (down 15%). Real estate inventory on James Island has decreased by nearly 25%.
Johns Island
Rural, but not too far off the beaten path, John's Island real estate is popular among folks interested in owning homes on larger lots than what they can find closer to town. The island saw 295 home sales close in 2012 (up 22.4%) for an average price of $260,047 (up 8%). Half the homes sold for more than $211,769 (up 7.6%). The average time a home was listed before it sold was 77 days (down 14%). With 131 homes for sale in December 2012, inventory was down 31%.
North Charleston
An important employment and retail hub for the area, North Charleston also offers highly accessible residential real estate at some of the most competitive prices in Charleston County. Sellers closed 683 home sales in 2012 (up 13.5%), with homes staying active for approximately 83 days (down 11%) before they changed hands. The average sales price was $113,526 (up 3%) with half of all homes selling for more than $124,000 (up 4%). Buyers had an inventory of 306 homes (down 34%) to choose from in December 2012. Many homes in the North Charleston area sell for under $100,000 and undergo extensive renovations.
Summerville
Just north of North Charleston is the historic Dorchester County town of Summerville. This large market saw 1,172 homes sell in 2012 (up 8%); half closed for more than $170,000 (up almost 3%). The average price of real estate in Summerville increased slightly to $182,807 (up almost 1%). Listings remained active for about 93 days before they closed (down almost 10%), and 496 homes were on the market in December 2012 (down almost 29%).
Wando / Cainhoy
The rural area between Mt. Pleasant and Daniel Island is an up-and-coming real estate market, with plenty of new construction and gorgeous waterfront properties available. Half the homes in the area sold for more than $283,500 (up 12%), and the average price hit $343,354 (up 19%). Because this is a developing area, inventory, up almost 10% from last year, is increasing as new homes are built.
West Ashley
Part of the City of Charleston, the suburb of West Ashley is a popular residential area. In 2012, a total of 908 homes sold (up 21% from 2011) for a median price of $211,369 (up 3.7%). The average price of single-family real estate in West Ashley was $229,225 (up 4%). On average, homes sold after spending about 77 days on the market (down 21%). Inventory was down 10.5%.
If you have questions about these or other real estate markets in the Charleston Tricounty area, give Bob Brennaman a call at 843-345-6074. He can provide additional statistics, detailed analysis and lifestyle information.