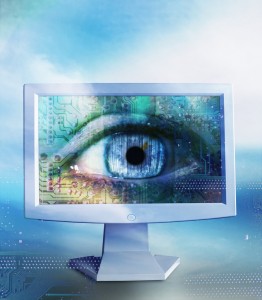 As you likely already know, the Internet is one of the most efficient ways to hone in your real estate research for an area — after all, you're here, reading this webpage! Sometimes, though, the vastness of the online world can be just as much of a hindrance as it is a help. So we thought we would detail some of our favorite online real estate tools for the Charleston area.
Zillow
When you're dealing with non-local websites, you sometimes run the risk of receiving very generic or very outdated information. That caveat out of the way, Zillow does a pretty good job of providing accurate, timely and comprehensive real estate information presented in an easy-to-use visual format. When you visit the site, type in an address, zip code or city, and you'll be transported to a Google-powered map of that area. Zoom in, and you'll see dozens of Monopoly houses, each with an estimated value. Many of the listings provide vital stats such as lot size, number of bedrooms, year built, and school zoning info, even if the home in question is not for sale.
The map is by far Zillow's most useful tool. Do keep in mind that the home value estimates the site lists, called "Zestimates," are very general price ranges that do not take into account factors like recent renovations and upgrades. The number shown on the map is the average of a high and a low price with almost a $100,000 range in some cases. We do like the Rent Zestimate feature, which shows the estimated monthly rent of a home — especially useful if you're thinking of buying an investment property.
Public Record Sites
Zillow pulls much of its information from public records, and while the site does present information in a fun format, sometimes you want to go straight to the source. Charleston County's Property Information System GIS map and PropertyMax search sites are excellent tools for folks trying to learn more about a specific address or neighborhood. Albeit not as user-friendly as other sites, the Charleston County sites are very accurate. The GIS map includes owner names and sales information, as well as home vitals including year built, square footage, and in some instances, subdivision. We really like the GIS map because it provides some visual context as well. Unfortunately, it is only up to date to 2011. For the most current information, real estate hunters are better off using the county's PropertyMax site, probably the best resource on the Web for Charleston County property taxes, which can make up a significant portion of your monthly mortgage payment. Both sites enable you to search an address, street name, property owner name or parcel number.
Berkeley and Dorchester Counties offer similar parcel maps and real property search pages:
The Brennaman Group
Of course, we're a little biased, but when you're looking for comprehensive, localized online real estate tools, the Brennaman Group websites are really some of the best around. The easy property search at the top of the page gives you full instant access to the MLS database and regular insider home listing updates customized to your tastes. Signing up with a Realtor for email updates is a must for folks interested in the Charleston real estate market. They give you a real-time idea of what's being listed, pricing, and what's selling. Besides our home-search function, we have produced a wide range of videos that enable you to experience an area or specific neighborhood. You won't find videos on national sites like Zillow or Trulia. We've also invested a ton of time into providing highly localized resource information on area neighborhoods and amenities. This in not general-knowledge information gleaned from Wikepedia or Census data. We are providing you with a local view of Charleston from the ground.
The Brennaman Group also offers an advantage to folks trying to sell their homes. Not only does Bob Brennaman use proprietary software to market the homes he lists, but he also utilizes an aggressive online strategy to get his listings noticed by the right people. You can read about his sales tactics at www.brennamangroup.com. And — we probably don't need to tell you this but — if you have any questions at all about real estate in the Charleston area or the high-tech tools used in today's market, don't hesitate for a moment to contact Bob through one of his websites or the old-fashioned way at 843-345-6074.