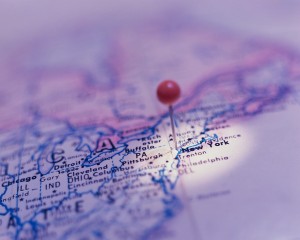 With so many homebuyers using the Internet as a resource for their house hunting, it has become much easier to see who is interested in what real estate. Trulia is a large real estate resource website, and it has recently released some numbers regarding out-of-town home buyers. Not surprisingly, the Charleston-North Charleston-Summerville (SC) area ranks among the top-ten most popular areas for prospective homebuyers who are not local to the area.
In fact, the number of out-of-towners interested in Charleston-area real estate is double the number of locals who are searching for real estate outside of the Charleston area. In theory, this means that people interested in moving to Charleston outnumber those who are looking to move away from the area by 2:1. That's good news for anyone considering selling their home, as it means that home inventory should continue to decrease.
Of the other top-ten metro areas popular with out-of-area buyers, seven were in Florida: Palm Bay-Melbourne-Titusville, Lakeland-Winter Haven, North Port-Bradenton-Sarasota, Cape Coral-Fort Myers, West Palm Beach-Boca Raton-Boynton Beach, Fort Lauderdale-Pompano Beach-Deerfield Beach, Orlando-Kissimmee-Sanford. Access to travel/transportation, mild weather and beaches seems to be a driving force behind the popularity of these areas.
According to Trulia, this trend is driven in part by the drop in real estate prices in the area. When compared to 2005–2008 prices, there are some unbelievable deals in the Charleston and other real estate markets, and this is attracting folks from outside the area who are looking for a bargain. For those interested in retiring to Charleston, it means now is the time to buy — as home inventory continues to decrease, prices will start to climb.
Trulia's report goes on to cite New York as the largest source of out-of-town real estate hunters looking for property along the Atlantic Coast. Other areas that had high numbers of people interested in real estate outside of their region include Newark-Union (NJ-PA), Washington-Arlington-Alexandria (DC-VA-MD-WV), Philadelphia (PA) and Bethesda-Rockville-Frederick (MD).
The Charleston area warmly welcomes out-of-towners. If you are not local to the Charleston area but are interested in living here, I am more than happy to give you the inside scoop on the area. I frequently assist home buyers who are from out of town, out of state and out of the country and can be reached at 843-345-6074. Once you get here, you'll feel like a local in no time!