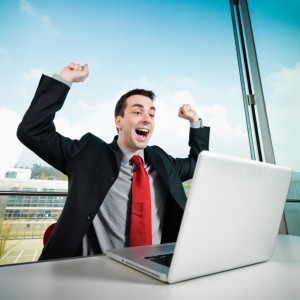 Have you been watching Charleston-area real estate activity lately? It's been a bit like watching a favorite sports team on a winning streak. Granted, there are never any guarantees, but watching the "recovery" of Charleston's real estate market certainly brings a smile to your face.
A couple of weeks ago, an older home in a nice neighborhood caught my eye. It was a three-bedroom, two-bath brick ranch built in the late 1950s. It was priced at about $100,000 less than you would expect to pay for a comparable home in the neighborhood, but it had been a foreclosure and was badly neglected. A week later, the home was under contract. After having seen for-sale signs languish in yards in the area for months and months if not years, witnessing such quick interest in a property with obvious problems was a refreshing change to say the least. At this point in the game, buyers really have to be ready to act quickly. It seems that the days of naming your price for a property are waning.
Charleston real estate statistics for June 2012 came out yesterday, and they support this scenario without question. Although they are on the incline, home prices are definitely still lower than they were a few years ago. But the lower real estate prices are encouraging competition among buyers, and sellers are receiving multiple offers for their properties.
Overall in June 2012, a total of 1,033 homes in the Charleston Tri-county area sold at a median price of $200,000 — that's 30 homes more than last month at around the same median price. If you compare year-to-date numbers for 2011 and 2012, the picture seems even more promising. In the first six months of 2011, a total of 4,530 homes sold at a median price of $177,419. In the first half of 2012, there were 4,952 closings in the Charleston region and a median price of $182,200. So sales are up 9%, and prices are up 3% in the first half of 2012.
Obviously, the economy around the country needs to continue to grow to maintain the success we're having in Charleston. But cautious optimism when it comes to the local real estate market seems well justified at this point. If you've been wanting to make a purchase in the Charleston area, but have been waiting out the storm, now might be the perfect mix of a stabilizing market, low prices and low interest rates. If you read this blog regularly, you already know that you can give Bob Brennaman a call at anytime — 843-345-6074. He offers no-cost, no-obligation real estate tours and draws on years of experience to provide reasonable, knowledgeable advice.