The Fourth of July holiday is basically here; what are you doing? Undoubtedly, whether the Charleston area  is your home or your home away from home, at least a few of you are planning to hang out around the house and maybe get caught up on some to-dos. Perhaps you have a renovation project planned?
As far as Charleston properties and residential real estate go, now is a great time to make some exterior maintenance-type updates to your home to fortify it before the height of hurricane season in August. Remodeling projects that are worth considering include upgrading garage doors, replacing an old roof, sprucing up windows, or adding a backup power generator. And as more food for thought, Remodeling magazine's Cost vs. Value Report 2011-2012 is recently out with some excellent data for homeowners who are wondering how their improvement plans affect their home resale values. The following four projects might not double your home's value, but they'll help your abode better weather a storm and could qualify you for homeowners insurance discounts.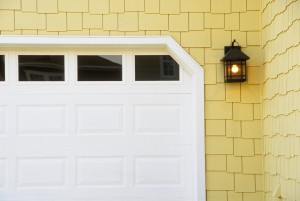 Garage Door Replacement
If you have older garage doors, you might want to consider upgrading this part of your home before a hurricane is looming. According to the Federal Emergency Management Agency (FEMA), if wind enters your home's garage, it can cause substantial structural damage, including roof and/or wall loss. Because of their large surface area and relatively weak structural anchoring, garage doors can be one of the most vulnerable spots on your home. The Federal Alliance for Safe Homes estimates that 80 percent of wind damage in residential properties is caused by wind entry through the garage.
The older your garage door, the less wind-resistant it likely is, so installing a new model can really improve your home's ability to weather a hurricane. According to Remodeling magazine's Cost vs. Value Report 2011-2012, replacing one 16-by-7-feet garage door on Charleston-area homes can cost between $1,500 and $3,000 depending on quality of materials, and it will add between $1,000 and $1,900 to your home's resale value.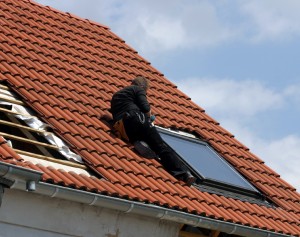 Roofing Upgrade
An old roof at the end of its life will not stand up as well to the elements as a new roof, and once your roof is compromised, the inside of your home is also vulnerable to wind and water damage. After 20 years or so, roofing nails loosen and shingles become brittle, making the roof over your head more susceptible to wind damage and leaks. Now is a great time to have a roof inspection to see if your roof will stand up to a storm. Some roofing professionals in the Charleston area conduct free inspections, and your homeowners insurance may help with part of the cost of replacing your roof if your inspector finds certain types of covered damage.
If you do need a new roof, you have several options, including shingles and metal roofs. Architectural shingles are better than traditional three-tab shingles when it comes to holding up to high winds. They are typically rated to withstand 90-to-120-mile-per-hour winds and guaranteed for 25–30 years. Metal roofs are guaranteed for 40 years or more and have a 140-mile-per-hour wind rating. The cost of a new roof in the Charleston area can be anywhere from $10,000 to $40,000 depending on the size of your home and the materials you choose. Remodeling magazine estimates that a $21,000 shingle roof replacement will add $13,000 to your home's value while a $39,000 metal roof upgrade will add $24,000 to your resale value. If you're having your roof replaced, it's also a good idea to look into hurricane strapping, which better anchors the roof to the walls of your home.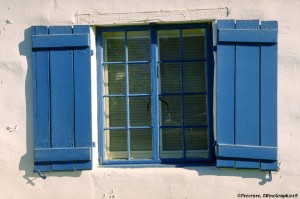 New Windows
If you need new windows, you might want to consider impact-resistant hurricane-glass windows. These windows are super strong and make hurricane shutters unnecessary. They can also be quite expensive, especially as replacement windows. So if you're happy with your current windows or hurricane glass is out of your price range, you might want to consider hurricane shutters.
The most affordable hurricane shutters are metal and must be installed in panels before the storm. When you purchase these type of shutters, a track and/or bolt system will be permanently installed at each window to accommodate the storm shutters. On up the price ladder, you'll find colonial hurricane shutters, which serve as permanent aesthetic features of your windows as well as functional hurricane protection. They look a lot like normal shutters, swinging open and latching closed as needed. Bahama hurricane shutters are another option, and the Caribbean-like look fits well with Lowcountry architecture. Bahama shutters are one-piece shutters that open from the bottom and can be propped up when not in use for hurricanes.
If you're not currently planning a window or shutter upgrade, it's a good idea to at least have some precut marine plywood on hand so that you can quickly cover your windows in case of a hurricane. When a hurricane is looming, plywood becomes scarce, so if you're just relaxing on the Fourth, why not grab some and have it cut to fit your windows? It won't add value to your home, but it'll give you some peace of mind to be prepared, and it could save you a bundle down the line if a storm does threaten the area.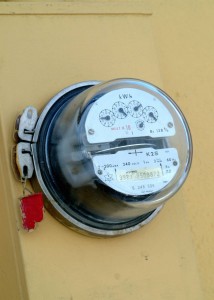 Emergency Backup Generator
The power supply in the Charleston area is generally pretty stable: power may go during a heavy storm, but it's not likely to be out for more than a few hours. But if a storm is severe enough to cause widespread damage and numerous downed trees and power lines, our local crews will have to call in backup from other cities, and it could take days before the power is completely restored. During Hurricane Hugo, some South Carolinians lived without public electricity service for two weeks. Not having electricity is quite problematic when you consider a refrigerator full of groceries and other modern conveniences, but it is downright unbearable for the power to be out during the 100-degree heat of August. You at least want to have a back up power supply to get some fans going, and if your generator will power a window air-conditioning unit, all the better.
Of course, the most affordable backup power supply option is a portable gas or diesel generator. Even a small, $400 generator will give you some relief in an extended power outage, and at most, you'll spend $3,000 for a really powerful unit. But, you might find yourself left in the dark if it won't crank when you need it, and there is always the issue of exhausting the fumes if you don't have a dry, covered area to run it during a downpour.
The more reliable option is to install a standby generator that is tied into your home's electrical system via an automatic transfer switch: the lights go out, and the generator comes on. Many neighborhoods in Charleston are equipped with natural gas, which is a convenient fuel source for a built-in backup generator. Installing a mid-price standby generator can cost $14,750 in the Charleston area and will add about $9,000 to your home's value.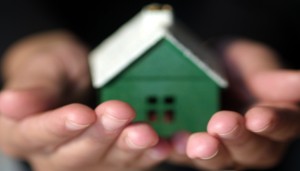 Insurance Discounts
Always check with your homeowner insurance provider when you make safety upgrades to your home. Insurance companies often offer incentives and discounts to homeowners who take steps to hurricane proof their properties.