Outdoor Enthusiasts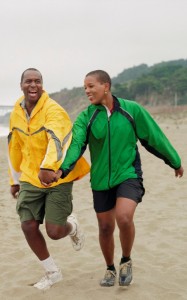 Some folks are specifically looking for outdoor recreation opportunities and will need to find a place that has plenty of parks and greenways with areas designated for walking or biking. Others might want to be close to the ocean or a lake or river for fishing, boating, kayaking and other water sports. These opportunities can be found in both rural and urban settings. For instance, if you live on the downtown Charleston peninsula (urban), not only are you surrounded by magnificent centuries-old architecture, but you will be able to walk or bike to nearly every amenity and entertainment opportunity you desire, including the farmers' market, numerous arts and cultural events, over a dozen large and small area parks and sports fields, doctors' offices, fitness classes, grocery stores, upscale shopping and restaurants.
For those who enjoy outdoor recreation at a slower pace, Sullivan's Island or Moncks Corner might be good choices. Sullivan's Island is a beach-lover's dream. With miles of undeveloped beaches, you can walk for hours just enjoying the ocean and the sand. Moncks Corner is a small town located about 30 miles north of Charleston. It features the Francis Marion National Forest and Lake Moultrie, which both provide plenty of outdoor recreation opportunities.
If you enjoy being out on the water, we have plenty of marinas all over the Charleston area from downtown to the Isle of Palms. Many offer fishing charters, fun themed water tours and nature excursions. There are all types of dinner cruises as well. Boat ownership in the Charleston area is quite popular, and because you're retired, you have the freedom to go boating on a weekday, thereby avoiding the weekend rush to the water! If you're really serious about seclusion, you might even check out Dwees Island, a small planned community off the Isle of Palms that is only accessible by ferry.