Travelers' Retreat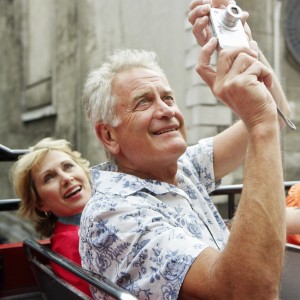 If you're planning to do some traveling during retirement and are looking for a home base, the Charleston area is a pretty good option for that as well. The best part about retiring to the Charleston area if you intend to travel is that the cost of living here is notably low compared to other metro areas around the country, which means you'll have more money to spend on what you love — traveling.
Our airport has expanded its services greatly in the last few years, and our once limited travel options have been replaced by a variety of inexpensive flights to major metropolitan areas and beyond. The direct flight to Miami is especially convenient for those interested in traveling to the Caribbean — but that's only one of the many options now available at the Charleston International Airport. Another great thing about our airport is that it is just recently expanding, so it is still quiet and pretty stress-free. If you're looking for an area close to the airport, think North Charleston. The Park Circle area of North Charleston is a quick ten-minute drive to the airport, and the real estate in the area is an eclectic mix of 1940s bungalows, 1950s and 1960s ranches and brand-new energy efficient homes.
If you like road trips in the car or RV, Charleston is well connected to several main arteries. Highway 17 South will get you to Interstate 95 South for a Florida trip (Orlando is a six-hour drive), or Interstate 26 West will take you to I-95 North for a trip up the East Coast. If you like rural life and plan to do some driving, the Ravenel/Hollywood area of Charleston might suit you. These communities are located on Highway 17 South and are just about an hour from Interstate 95 South; plus the cost of living is lower than in downtown Charleston or Mount Pleasant.
Also, if you are planning on taking cruises in your retirement, Charleston recently became the permanent home of Carnival Cruise Line's Carnival Fantasy ship, offering year-round cruises from the area, and we'll soon be getting a new, state-of-the-art cruise terminal.